Wyoming Big Game Hunting Packages
Booking a Hunt
A $1,000 deposit is required on all hunts. All deposits are non-refundable except in case of subsequent death or incapacitating illness/injury of client prior to hunt. Balance due 30 days prior to hunt date if paying by check. Cash or cashiers check accepted on arrival.
Unless otherwise noted in the hunt descriptions, the prices listed include: 2x1 guide situation, airport pick up at Sheridan, Wyoming, lodging ($25/day including sales and lodging tax) and food ($25/day including sales tax)
Non-Hunting Companion rates are $250 per day.
*Hunt prices do NOT include license fees.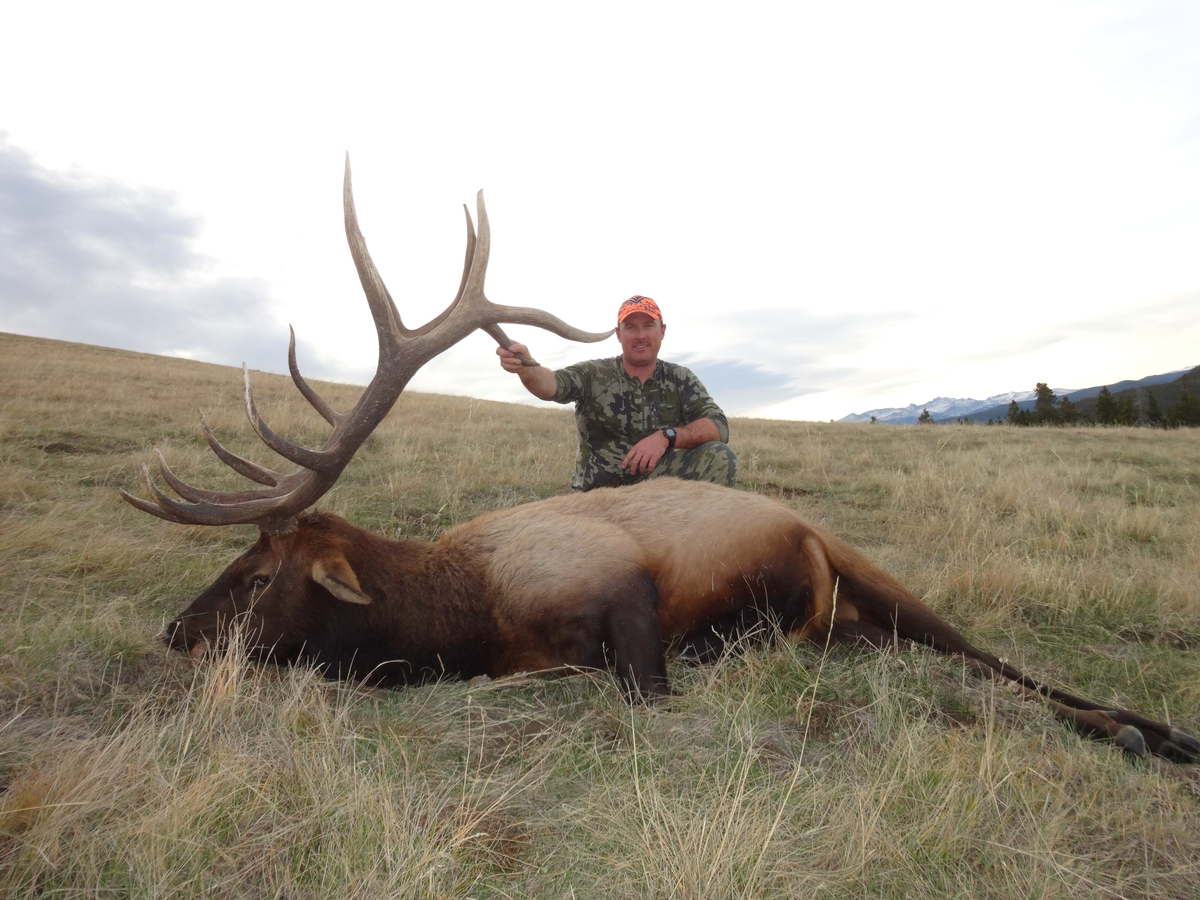 Elk Hunting Packages
6-Day Archery Elk -- Sep 1st - Sep 30th
5-Day Rifle Elk -- Oct 10th - Nov 5th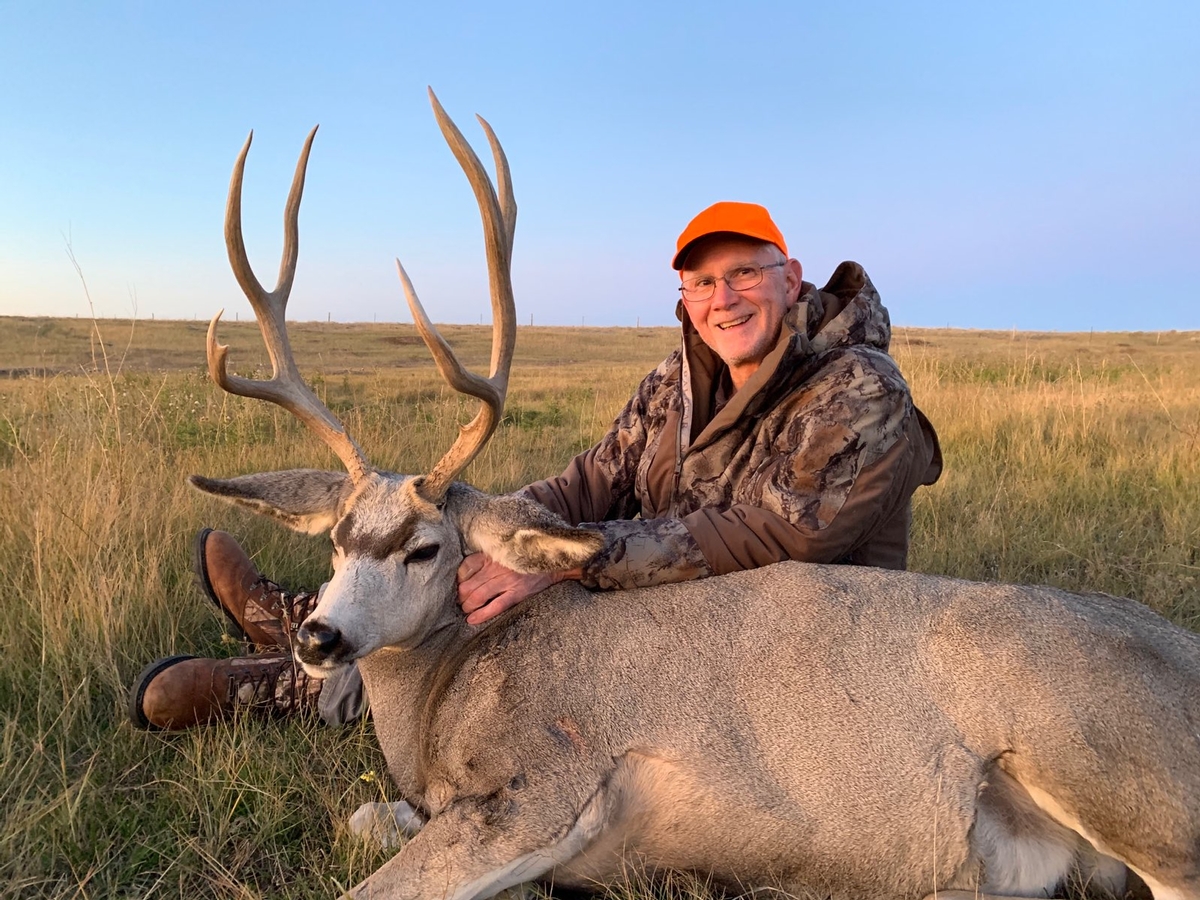 Deer Hunting Packages
4-Day Rifle Mule Deer -- Oct 1st - Oct 30th
4-Day Rifle Mule Deer/Antelope Combo -- Oct 1st - Oct 30th
4-Day Whitetail Deer Rut -- Nov 6th - Nov 26th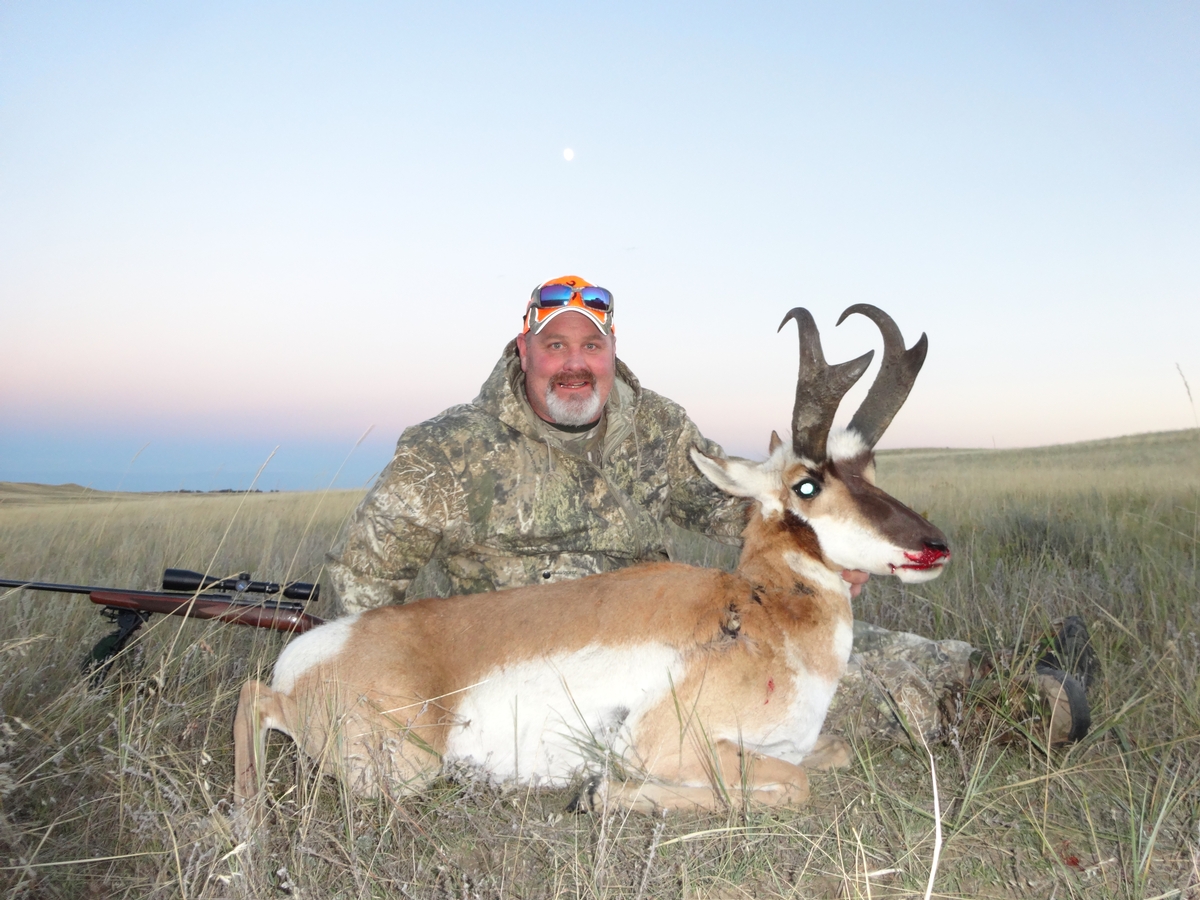 Pronghorn Antelope Hunting Packages
4-Day Archery Pronghorn Antelope -- Aug 15th - Aug 30th
3-Day Rifle Pronghorn Antelope -- Oct 1st - Oct 15th
4-Day Rifle Mule Deer/Antelope Combo -- Oct 1st - Oct 30th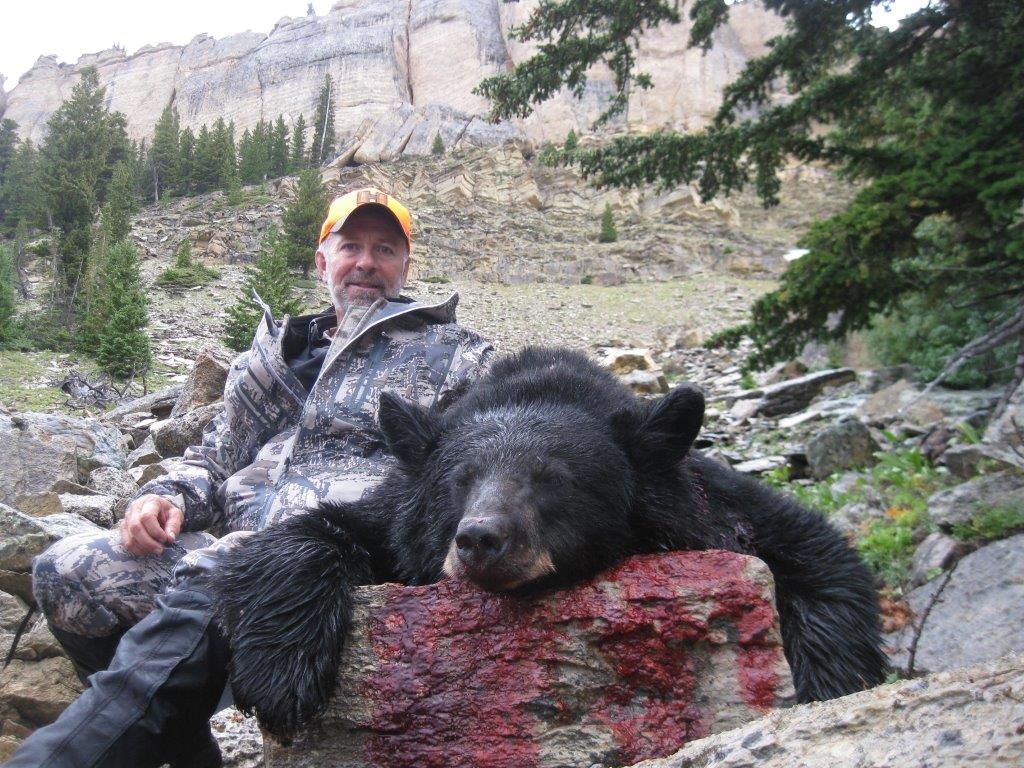 Black Bear Hunting Packages
5-Day Spring Black Blear -- May 1st - May 25th
4-Day Fall Black Blear -- Sep 1st - Sep 15th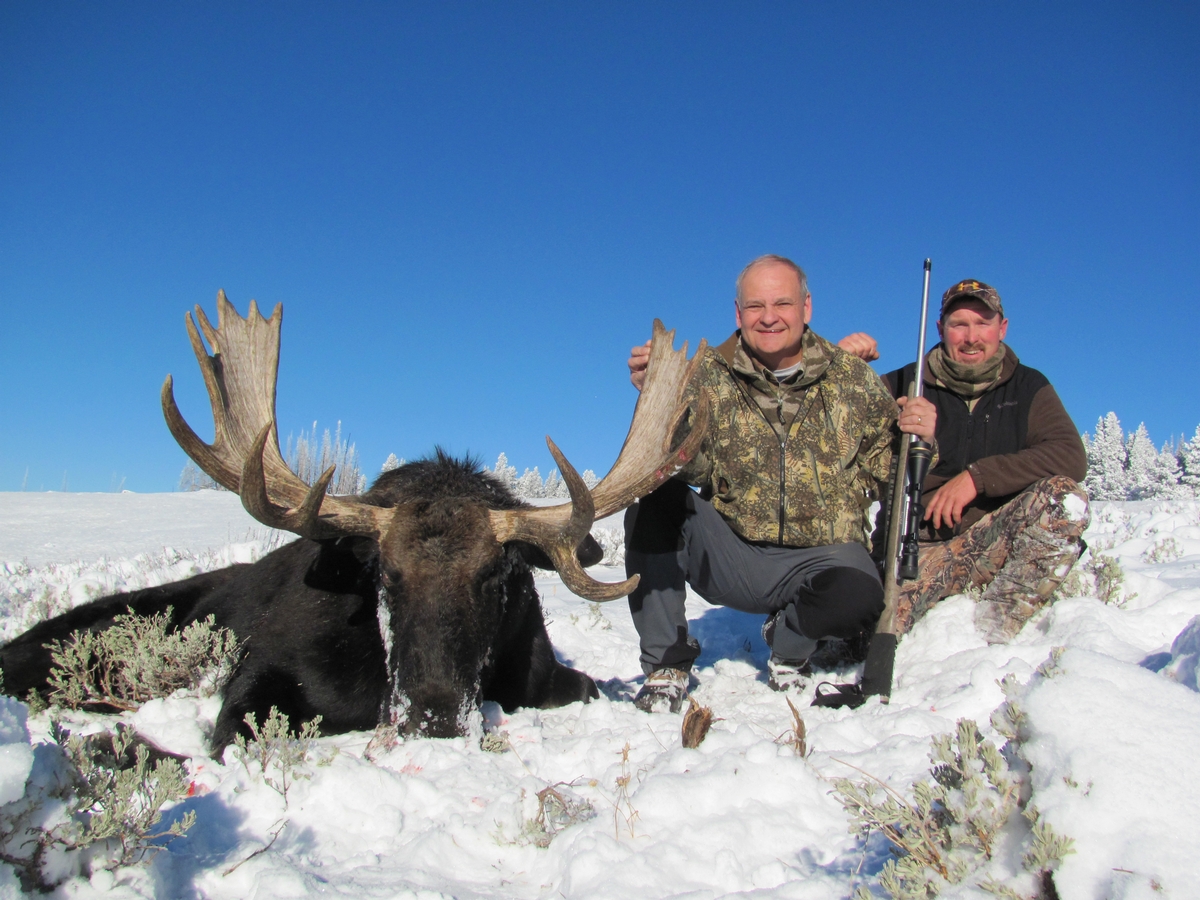 Shiras Moose Hunting Packages
7-Day Shiras Moose -- Sep 1st - Oct 10th
Mountain Lion Hunting Packages
5-Day Mountain Lion -- Nov 15th - Mar 31st
$7,000*

Reduced Rates For On Call Resident Hunters. Call For Details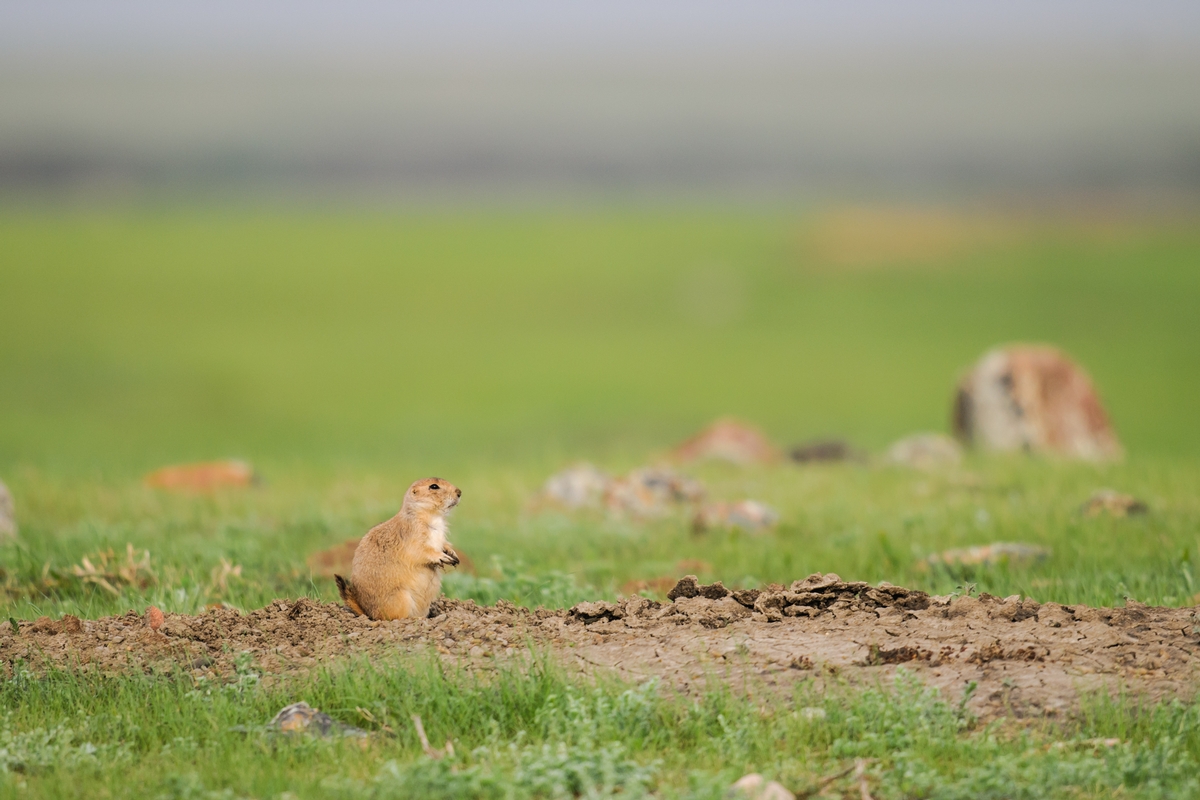 Prairie Dog Hunting Packages
Prairie Dog -- June 1st - July 30th
2022 Wyoming Hunting License Fees
Elk -- $692

Special Elk -- $1,268

Deer -- $374

Antelope -- $326

Moose -- $1,982

Bear -- $373

Mountain Lion -- $373

Spring Turkey -- $74

Conservation Stamp -- $21.50
(License Prices Subject to Change Per State of Wyoming)