Outfitted Hunting Trips in Wyoming
Bighorn Mountains Camp. At Beaver Trap Outfitters, our outfitted hunting trips include everything you need to have a successful elk, moose or black bear hunt. From the moment you arrive in camp, everything is taken care of until you leave with your trophy. Food, accommodations, trophy and meat care is all taken care of for you. All you have to do is hunt and enjoy your time in the mountains. Camp overlooks a beautiful valley with a blue-ribbon trout stream flowing on the valley floor. Our wall tent camp is as comfortable as it gets. There is also a shower house nearby where we can clean up after hunting. If you have any questions you can learn more about the big game draw and preference points so you can join us in the Bighorn Mountian Camp!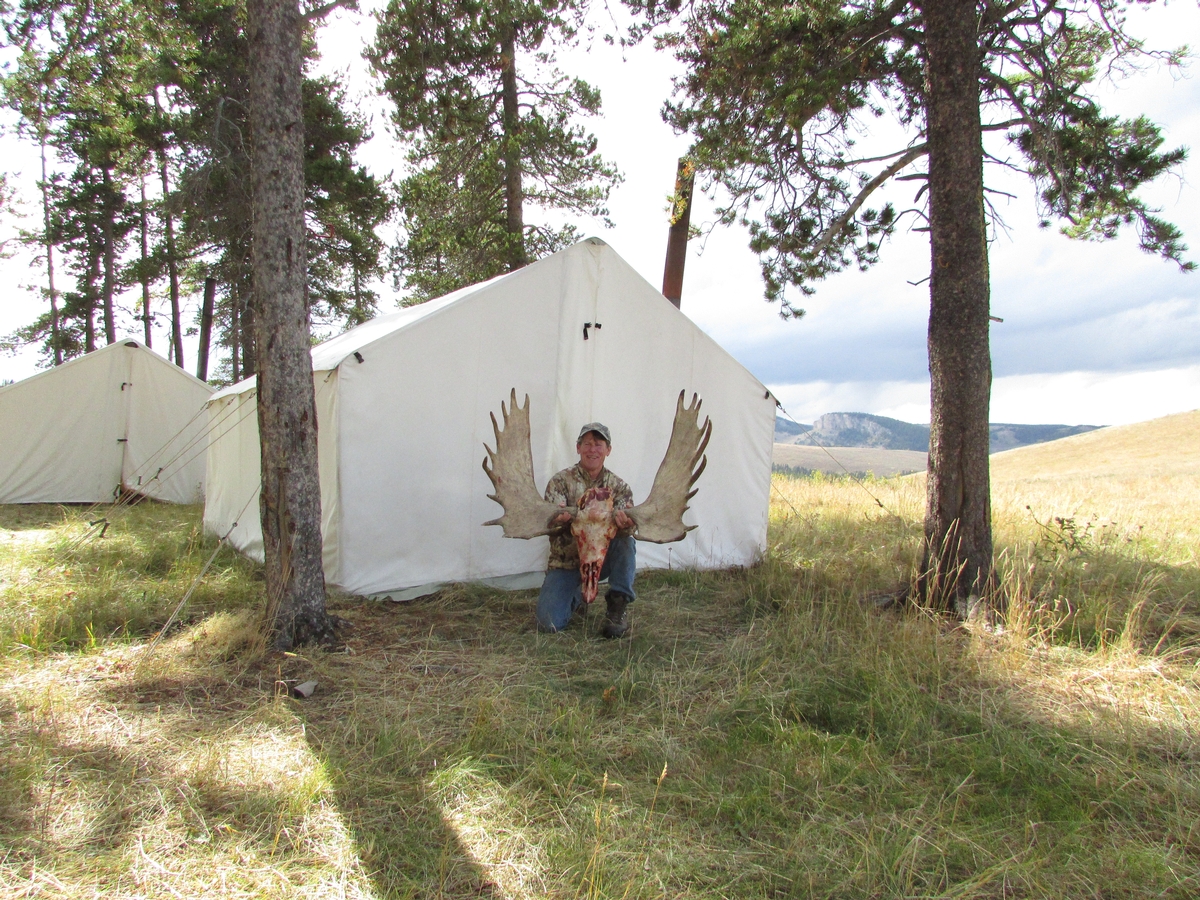 What to Expect on Your Hunting Trip
Hunters arrive the afternoon before the hunt starts. If you fly we will pick you up at the Sheridan Airport, if you are driving you can get to camp in your pickup or SUV. We will provide detailed directions to camp when you book your hunt. After arrival we will show you your accommodations and give you plenty of time to settle in and get your get ready for the hunt. Before dinner we will make sure your gun or bow are dialed in and you are ready to go.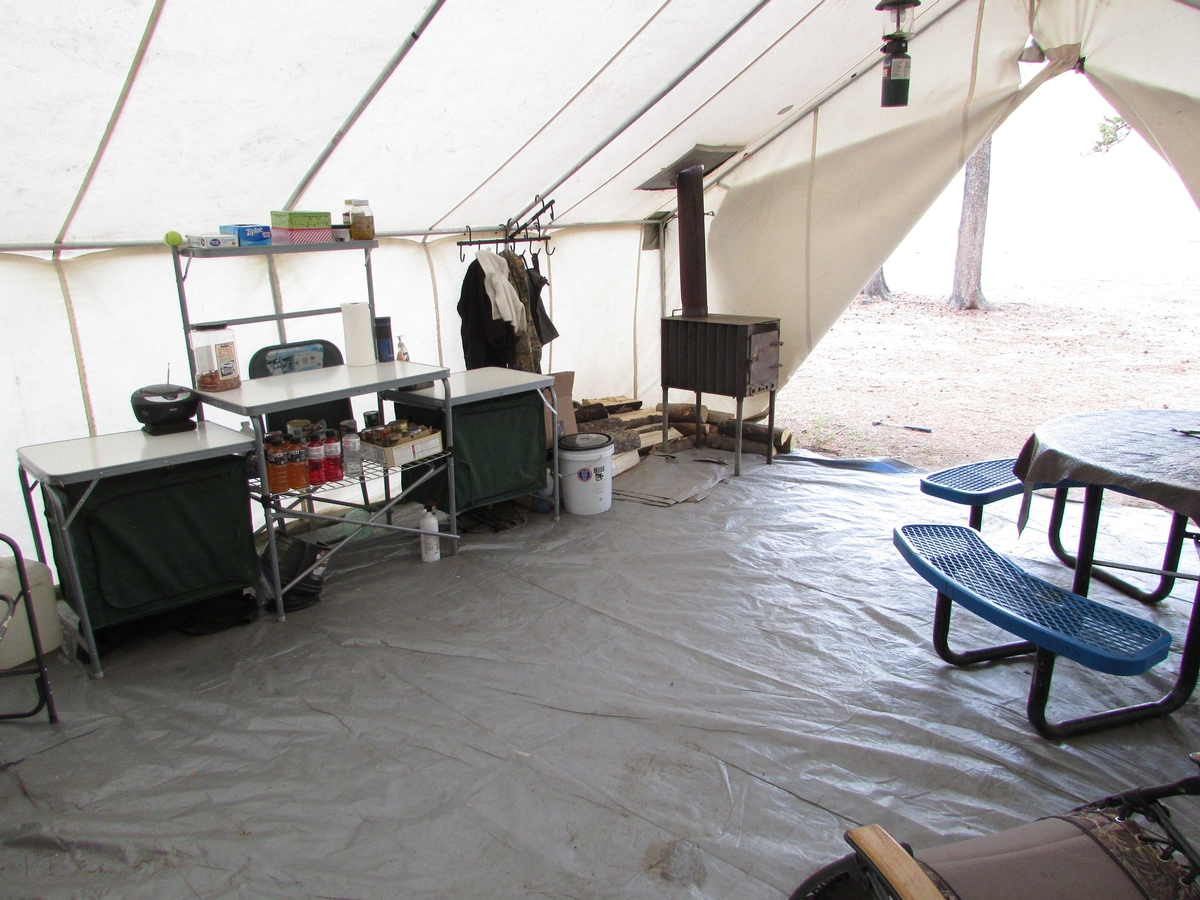 A Typical Day in Hunt Camp
Wyoming Outfitted Hunt Itinerary
Hunting days start with coffee and a quick breakfast.
We are out of camp well before daylight and typically take a short drive to where we will be hunting that day.
After the morning hunt we usually return to camp for lunch.
Hunters can nap, some may go trout fishing in nearby rivers and streams or throw some arrows before we go out for the evening hunt.
Hunters return to camp after dark or with earlier if a trophy has been taken.
After the evening hunt we return to camp for a delicious home cooked meal and stories of the days hunt and then retire to our wall tents heated with custom wood stoves for a good nights sleep.

The day after your last hunting day is your departure day. We will take you to the airport or help you get your stuff loaded and send you on your way after a successful hunt.
Whether you join us for a trophy elk hunt, mule deer, whitetail or shiras moose hunt, all hunts offer high success rates with 100% opportunity. Thanks for considering Beaver Trap Outfitters for your next hunting adventure.